Zero liquid discharge system
Author:青岛万源环境科技有限企业 Published:2016-06-21 Source:www.qdwater.cn Click:499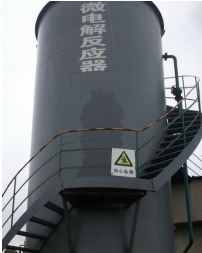 Wanyuan Zero Liquid Discharge System
1.Zero discharge of wasterwater can achieve the goal of reducing polluting, protecting the ecological environment, avoiding water and groundwater pollution, which is a great significance for water pollution control.
2. The wastewater can be recycled,which can reduce the total amount of water used in industry. The wastewater can be recycled to maximum extent, saving water resources and alleviating the serious shortage of water resources.
3. It can provide a new water resource to solve the problem of non receiving water in Arid Areas.
4. It can solidify the high toxic material and hard to degrade material, solving the problem of sewage treatment.
Process Profile
Two methods are listed as following for zero discharge of wastewater.
(1) Physical and chemical treatment
(2) RO special membrane technology and MVR evaporation
Process Flow Chart for Reference
Application
1. High salt wastewater generated from coal chemical industry, petrochemical industry and other chemical industries.
2. High salt wastewater from oil and gas extraction and refining.
3. Wastewater from the rubbish transfer, land-filling and composting.
4. Desulfurization wastewater in thermal power plant.
5. High salt wastewater in food processing industry.
6.The electroplating industry wastewater and concentrated water from reuse water and electroplating.
7 .High salt wastewater from rare earth and precious metals industry.
8.The separation and concentration of antibiotics, amino acids and other fermentation broth.
9. Sewage from circulating cooling water discharge.
Wanyuan has hundreds of successful cases for famous enterprises. Related cases information can be provided for your reference. The key point is that the water analysis report and the water treatment solution can be provided for free.
Qingdao Wanyuan welcome your inquiry. Please call 86-532-66915116.